THE LATEST ADVICE UPDATES:
22 February 2021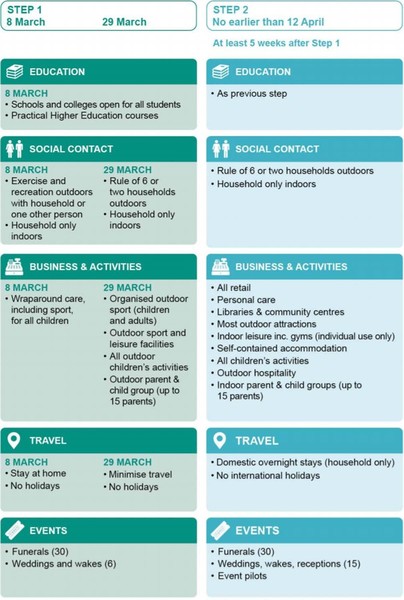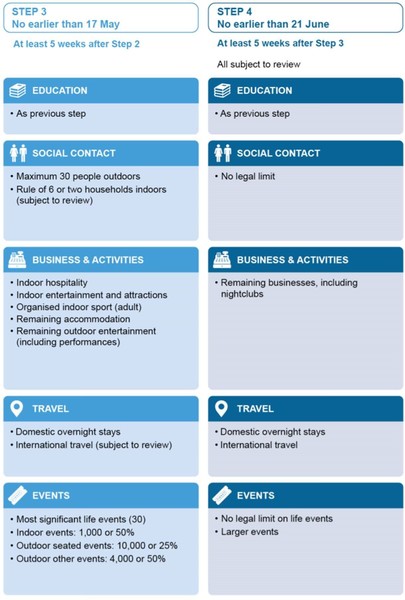 22 October 2020
Wales lockdown advice from 6pm on Friday 23rd October
CLICK HERE for British Equestrian advice.
---
1 June 2020
All the home nations in Great Britain now have revised lockdown conditions, facilitating some increased activity with horses for participants, coaches and venues. In liaison with governments, sporting bodies and member bodies, British Equestrian can now release the following update on what's now permitted as of 1 June. CLICK HERE
---
12 May 2020 - Announcement by the British Horse Society:
Important Update for Equestrian Centres and Coaches in England
Further to guidance for recreational sport and exercise from the Sport & Recreation Alliance and Sport England, the BHS is advising that riding schools, facility centres and livery yards in England may re-open from Wednesday 13th May 2020 whilst observing the current Government guidance in relation to social distancing. In addition there will be further Government guidance on hygiene and increased biosecurity for the resumption of sport which must be followed. This information will be made available on the gov.uk website in the coming days and we will share it once it has been made available.
To align with the latest Government guidelines that you may only exercise in groups of no more than two unless you are exclusively with members of your household, riding schools and freelance coaches are advised to provide lessons or coaching to individuals only, not to family groups. Please see the gov.uk Q&A for further information in this regard.
The Sport & Recreation Alliance has advised that it is for individual facilities and organisations to develop their own guidance on reopening, to best fit their own situation, in line with the Government's advice. The BHS will support centres by providing advice, guidance and risk assessment templates which will follow in order to help you re-open your business.
The continuation of this advice and guidance is conditional based upon the criteria set by Government and is therefore subject to change.
This update is for England only. Our guidance from Monday 11th May remains unchanged for Scotland, Wales, Northern Ireland and the Republic of Ireland.
Please continue to check in to the BHS COVID-19 Hub for further updates.
---
11 May 2020 - This link outlines what you can and can't do following the PM's announcement on 10 May. The governing bodies of equestrian sport are currently working with the Department of Culture Media and Sport to provide more specific advice on equestrian activities, and details will be posted here as soon as they are available.
https://www.gov.uk/government/publications/coronavirus-outbreak-faqs-what-you-can-and-cant-do/coronavirus-outbreak-faqs-what-you-can-and-cant-do
11 May 2020 - Following is the link which takes you to the page with the guides for a number of different business models, including factories, offices, working from vehicles (covering delivery drivers as well as vehicle based employees) and outdoor workers.
https://www.gov.uk/guidance/working-safely-during-coronavirus-covid-19
You may need to consider more than one of these, but you will see that there is repetition across the different types of businesses referenced. There is within each of the documents a link across to an HSE risk assessment form with examples for a number of different business types albeit generic rather than covid specific.
There are also downloadable posters/statements for you to use to confirm that the risk assessment has been undertaken.
---
5 May 2020 - BEIS have just published the below note which will be of interest to those of you who fall into the Self Employed category.
Self-employed invited to get ready to make their claims for coronavirus (COVID-19) support
HMRC are beginning to contact customers who may be eligible for the government's Self-Employment Income Support Scheme (SEISS).
Those who are eligible will be able to claim a taxable grant worth 80% of their average trading profits up to a maximum of £7,500 (equivalent to three months' profits), paid in a single instalment.
You can check your eligibility using the new online checker tool. Once the online check is complete, those who are eligible will be given a date when they can submit their claim.
The claims service will open on 13 May and is being delivered ahead of the original timetable. The claims process will be very simple, and those eligible will have the money paid into their bank account by 25 May, or within six working days of completing a claim. 
There is also further guidance available on 'How HMRC works out trading profits and non-trading income for the Self-Employment Income Support Scheme' and 'How different circumstances affect the Self-Employment Income Support Scheme'.
---
---
10 April - BEVA updated guidance for vets - BEVA Website
10 April - RCVS updated guidance for vets - RCVS Website
9 April - The latest guidance for employers on the Coronavirus Job Retention Scheme is available here. Find out if you're eligible and how much you can claim to cover wages for employees on temporary leave ('furlough') due to coronavirus. The online service you'll use to claim is not available yet. HMRC have been working hard to develop this scheme and we expect it to be available by the end of April 2020.
7 April - Government Update on Social Distancing in the Workplace, including farms and outdoors
26 March - Government Update on the Coronavirus Job Retention Scheme
26 March - Government Update on Coronavirus support for the Self Employed
---
Links to Government Advice Websites:
Government guidance for employers and businesses
Information on Government support for businesses
Government Business support website
---
Equine Specific Advice:
British Equestrian Veterinary Association (BEVA)
The Royal College of Veterinary Surgeons (RCVS)
British Farriers and Blacksmiths Association
---
Other useful links:
British Equestrian Employers Association