FORTHCOMING WEBINARS
Welcome to the British Breeding Webinar series. We aim to bring you informative and entertaining programmes covering a range of topics that are of interest to breeders, horse owners and riders.
If you are looking for Webinar recordings - these are now on a separate page. Please visit WEBINARS - WATCH AGAIN
Raising The Bar of UK Sport Horse Auctions: The A-List
All eyes are on the A-List Auction as the collection of nine 4-7YO world-class show jumpers and eight elite yearlings are announced.
A new concept to the UK, the A-List Auction is an exciting addition to the Science Supplements Bolesworth Elite Auctions Calendar, taking place on Friday 9th July at the Dodson & Horrell Bolesworth International Horse Show.
Join us as we discuss the ethos, process and key highlights of this year's collection. Additional coverage will include the most popular stallions of 2021 and the production of sport horses to the top level of the sport.
Speakers include; Nina Barbour (Bolesworth), Angelie Von Essen, Barry O'Connor, David Mitson (Science Supplements) and Lorna Wilson (Elite Stallions).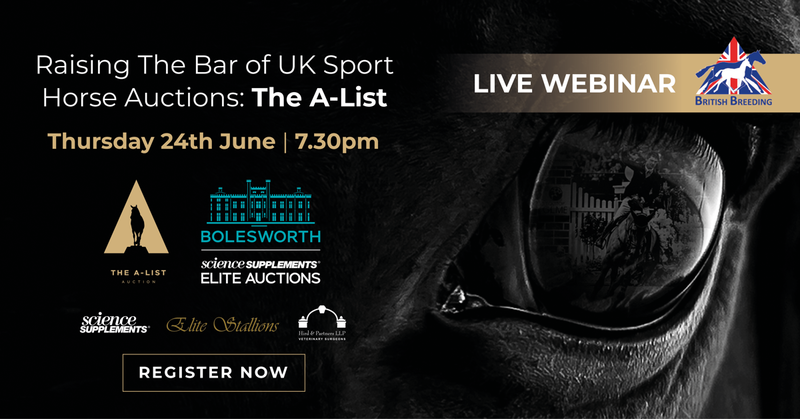 ---