The British Breeding Stallion Event is a highly popular show that allows you to come and see some of the great stallions standing in this country. It offers a vibrant mix of established household names, as well as some up-and-coming talent, and with a busy trade stand area, it makes for a great day out for the whole family. We particularly encourage you to come and meet the stallions and their owners in the stable, so you can really get to know them. The stallion event is a great way to start the breeding season and catch up with old friends, (of the two- and four-legged variety) and make some new ones, too!
The 2020 Event will take place at Addington Equestrian Centre on 8th February 2020. If you would like to receive visitor details as soon as they are available, please sign up to our Stallion Event email list HERE
Competition Stallions has joined forces with British Breeding to bring you the British Breeding Stallion Event. The Competition Stallions Guide is handed out Free of Charge at the Event to all visitors to give detailed supporting information on Graded, Licensed and Approved Stallions standing at stud for 2020.
UPDATE: In the light of the recent outbreak of EHV virus, we wish to assure all breeders intending to come to the Stallion Event on 8 February the we have taken veterinary advice and are in close and regular consultation with senior veterinarians and the AHT and we will act according to their guidance. We are informed that this outbreak is not the abortion strain but is obviously a major concern to any horses. We will continue to monitor the position and will act should any further precautions or actions become necessary. The welfare of all those horses taking part as well as horses at home is, as always, of paramount importance.
TRADESTANDS
We have a full selection of Tradestands around the arena for visitors to discuss breeding questions and bookings.
TIMINGS
Guidelines on Timings for the Day of the Event:-
The Event opens from 9.30am and the first stallion will be in the Arena at 10.30am. We have 21 Eventing Stallions, 28 Showjumping Stallions and 31 Dressage Stallions
We will stop for a lunch time break from 12.15-1.15pm.
The Eventing Stallions will kick the day off at 10.30pm and run through to the lunch break
The Showjumping Stallions will carry on after lunch through until approximately 3.45pm we will then have a short break while the Arena is cleared and harrowed.
The Dressage Stallions will start at approximately 4pm
Final Timings and Stallion orders will be announced the Monday before the Event.
The Stables will be OPEN for Stallion viewing from 12.15pm until 5pm. Some Stallions may have to leave earlier due to travelling on to other shows. This will be announced when they are in the ring to avoid disappointment going to see a stallion and he has already left.
TICKET BOOKINGS
Tickets for the event are now on sale.
General Admission, £15 per person (pre-booked tickets), to include Programme/British Breeder magazine, Competition Stallions Guide 2020, admission to the event, trade stands and stables. £18 on the day.
VIP Admission, £54 per person, to include admission as above plus access to VIP Hospitality area overlooking the main arena, morning coffee, 2 course carvery lunch and afternoon tea.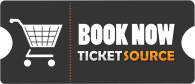 CLICK HERE TO BOOK.
​The Following Stallions are attending to date in alphabetical order:-
Allegretto
Amiro Z
Ashdale Legend
Ashwey Laurenzo
Bathleyhills Colour Creation
Big Star
Branduardi
Britannia Royal
C Star WW
Caliber Royale


Carrigfada Grey Mist


Catherston Oakley
Comfort
Cornets Pleasure WW
Corrindon Dancer
Cristo
Cynheidrefawr Crème de la Creme
Debutantes Dream
Devivio
Diamond Cut
Diamond Delorean

Diego
Don Dante
Dream On
Durable
Edobantos
El Thuder
Envoy Merelsnest
Fascinize
Finale
First Words
FHS Diamond in the Rough
Franz Ferdinand
Furst Romero
Future Gravitas
Future Guilty Pleasure
Future Hepsilon
Future Prophecy
General
GreenLanes Jester
Hammerwood Ritz
Hazelwood Utah's Romeo

Hocus Pocus
Invictus
Jamhoori
Janerio
Je T'aime Flamenco
Jonagold
Kantairo WW
Kensington W
Kerouac
Ketcher B
Key West
Killaspic Ross
Killour Star
King Leatherdale SHS
Kippure Lancelot
KL King of Jazz
KL Mac
Klaris Giddy Up
Leprince des Bois
Lion King
Lollipop

Mazimo Jlba
Myspires Fider Hit
Oliver
Opposition Bombshell
Pandito Merelsnest Z
Philanderer
Platinum Cabochon
Platinum Honeys Hope
Prometheus
Rasputin
Woodlander Sir Gorgeous
Sula Blue
Tiger Attack
Timolin
Versace
Washington DC
Woodlander Grand Designs
Woodlander Summertime Blues
Woodlander Double Bubble
Waldo van Dungen

Wavavoom
Welton Double Cracker
Whin Whin
zip phin