The British Breeding Stallion Event is a highly popular show that allows you to come and see some of the great stallions standing in this country. It offers a vibrant mix of established household names, as well as some up-and-coming talent, and with a busy trade stand area, it makes for a great day out for the whole family. We particularly encourage you to come and meet the stallions and their owners in the stable, so you can really get to know them. The stallion event is a great way to start the breeding season and catch up with old friends, (of the two- and four-legged variety) and make some new ones, too!
The 2020 Event will take place at Addington Equestrian Centre on 8th February 2020. If you would like to receive visitor details as soon as they are available, please sign up to our Stallion Event email list HERE
Competition Stallions has joined forces with British Breeding to bring you the British Breeding Stallion Event. The Competition Stallions Guide is handed out Free of Charge at the Event to all visitors to give detailed supporting information on Graded, Licensed and Approved Stallions standing at stud for 2020. For this year, Competition Stallions is offering a small discount to new stallions to go in the Guide if they are going to the Event as well. For more information please contact jane@horseit.com
Stallion bookings are being taken now on a first come first served basis. Due to the success of the British Breeding Stallion Event for 2019, Stallion places are going FAST, so please do contact Jane as soon as possible.

If you wish to take your Stallion to the 2020 Stallion Event then please email jane@horseit.com for a booking form. A wait list will be held for later stallion bookings.
TRADESTANDS
We have limited space for Tradestands in the Arena and we also have two spaces for outside Tradestands near the stabling area. Already half of the stand space is booked. If you would like to book a tradestand then please do email jane@horseit.com
The DEADLINE for all Stallion & Trade Stand bookings is 5th January 2020. HOWEVER, it is getting fulled up FAST now so please get your bookings in EARLY.
TICKET BOOKINGS
Tickets for the event are now on sale.
General Admission, £15 per person, to include Programme/British Breeder magazine, Competition Stallions Guide 2020, admission to the event, trade stands and stables.
VIP Admission, £54 per person, to include admission as above plus access to VIP Hospitality area overlooking the main arena, morning coffee, 2 course carvery lunch and afternoon tea.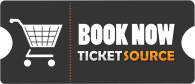 CLICK HERE TO BOOK.