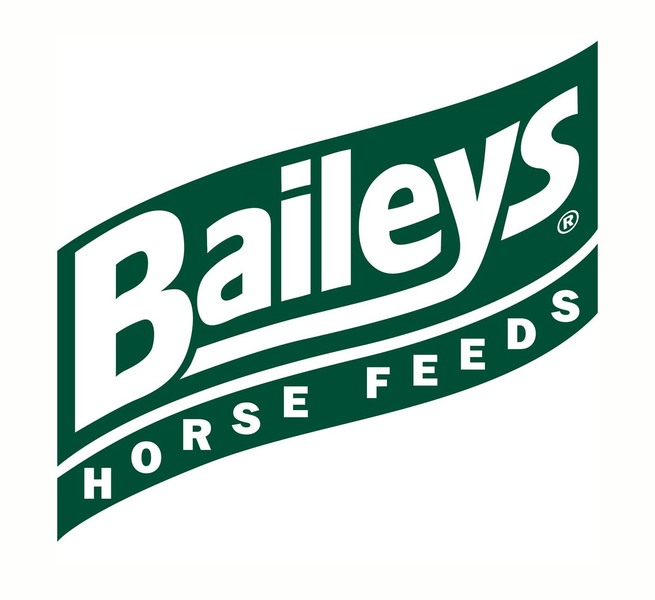 WE ARE VERY SORRY TO ANNOUNCE THAT, DUE TO AN UNFORESEEN TECHNICAL FAILURE OF BROADBAND, WE ARE UNABLE TO BRING YOU LIVESTREAM OF THE FUTURITY EVALUATIONS FROM BILSINGTON PRIORY TODAY (FRIDAY 2ND AUGUST). WE ARE DOING OUR UTMOST TO ENSURE THAT THE FULL DAY'S ACTIVITIES WILL BE AVAILABLE TO VIEW AT A LATER DATE.
VIDEOS OF EACH INDIVIDUAL HORSE WILL ALSO BE AVAILABLE ON THEIR DATABASE RECORD IN DUE COURSE. PLEASE BEAR WITH US - THIS AMOUNT OF VIDEO PRODUCTION DOES TAKE A BIT OF TIME - BUT WE WILL MAKE IT AVAILABLE AS SOON AS POSSIBLE. THANK YOU FOR YOUR PATIENCE.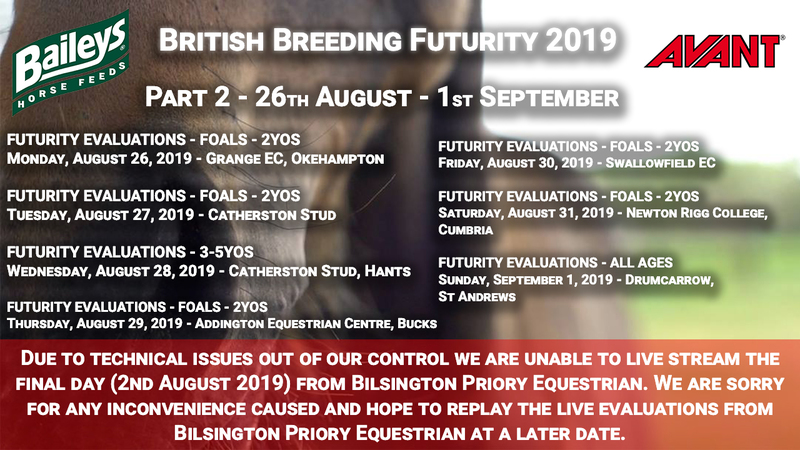 ​We are pleased to bring you the 2019 British Breeding Baileys Horse Feeds Futurity Evaluations LIVESTREAM! If you are not able to be with us in person today, then we hope you will enjoy a glimpse of the action here. Enjoy!