| | | | | | | | | | | | | |
| --- | --- | --- | --- | --- | --- | --- | --- | --- | --- | --- | --- | --- |
| Comment | Number | Score | Level | Age | Discipline | Presented by | Horse | Sire | Dam Sire | Dam | Breeder | Sex |
| Joint Highest of the Day | 8 | 9.00 | Elite | Yearling | Dressage | Julia Wilkinson | Verbena CS | Vivaldos | Woodlander Wild Child | Woodlander Wonderful Tonight | Julia Wilkinson | mare |
| Joint Highest of the Day | 21 | 9.00 | Elite | Foal | Pony (dressage) | Elli Darling | I Caesar | Totillah | Caeser | Godrics Carolena | Elli Darling | stallion |
| Highest Dressage Foal | 22 | 8.80 | Gold | Foal | Dressage | Kim Cosgrave | Toto's Designer Lady | Totillah | | Gucci VCG | Kim Cosgrave | mare |
| | 5 | 8.60 | Gold | Yearling | Dressage | Julia Wilkinson | Fajita CS | Freigeist | Woodlander Wild Child | Woodlander Wuanita | Julia Wilkinson | mare |
| | 24 | 8.60 | Gold | Foal | Dressage | Julia Wilkinson | Diorella CS | Dynamic Dream | Woodlander Wild Child | Woodlander Wonderful Tonight | Julia Wilkinson | mare |
| Highest Eventig Foal | 19 | 8.55 | Gold | Foal | Eventing | Lynsey Tyte | Milestone Star | Future Gravitas | MySpires Revolution | MySpires Another Star | Lynsey Tyte | stallion |
| Highest Showjumping Foal | 13 | 8.38 | Gold | Foal | Show Jumping | Zoe Smith | Darwins Warrior | Darwin Z | Noble Warrior | BE Boudicea | warmblood | stallion |
| Highest 2yo | 7 | 8.30 | Gold | 2yo | Pony (Dressage) | Tammy Ruffles | TDR Conqueror of Dreams | Popsters Tommy cockles | Wild child | Wonderland | Tammy Ruffles | mare |
| Highest 4yo | 3 | 8.25 | Gold | 4yo | Dressage | Ruth Hole | Ottowa C | Franklin | Houston | Taijdora | Karen Chaplin | gelding |
| Highest 2yo Dressage | 4 | 8.20 | Gold | 2yo | Dressage | Tammy Ruffles | TDR Forget me not | Ferdeaux | Sir calypso | Soraya | Tammy Ruffles | mare |
| | 6 | 8.20 | Gold | Yearling | Dressage | Anna Kerridge | Razr Bankes | Jameson RS2 | Polansky | Ucka | M M Weightman | stallion |
| | 16 | 8.20 | Gold | Foal | Eventing | Selina Elgood | Vechtra's Pride | Mylord | Vechta | Vechtra | ISH | mare |
| Highest 3yo | 1 | 8.15 | Gold | 3yo | Dressage | Tammy Ruffles | TDR Divine Love | Donier | Sir Calypso | Soraya | Tammy Ruffles | mare |
| | 17 | 8.15 | Gold | Foal | Eventing | Amy Lukins | Time to Chill | Just Chillin | | Clonhenret Lassy | Unknown | mare |
| | 20 | 8.10 | Gold | Foal | Eventing | Martin Haggith | Crowns Furst Sunrise | Crowns Ace Of Pearl | Furst Kiss | Another Furst | Martin Haggith | mare |
| Highest Pony Yearling | 10 | 8.05 | Gold | Yearling | Pony (Dressage) | Tammy Ruffles | TDR Mystical love | Duopoly Miami reef | Wild child | Wonderland | Tammy Ruffles | stallion |
| | 23 | 8.00 | Gold | Yearling | Dressage | Robert Mludzinski | Heartbreaker Foreverdale | Lestingdale VS | Foundation | Forever | Heartbreaker Stud | stallion |
| | 14 | 8.00 | Gold | Foal | Eventing | Sophie Jackson | Atlanta's Diamond Boy | Diacondrik | Randi Elite | Atlanta Belle | Jane Bohringer | stallion |
| | 15 | 8.00 | Gold | Foal | Show Jumping | Alison Lee | LKF Chacco Valhalla | Chacco Volo | | Coumroe Harlequin Lass | LKF Sport Horses | stallion |
| | 18 | 8.00 | Gold | Foal | Eventing | vanessa francis | Cundlegreen Henry | Schiaparelli | Duke of Marmalade | Laughing Water | Mrs V Francis | stallion |
| | 9 | 7.85 | Silver | Yearling | Dressage | Liza McQuiston | Done Platinum | Durable | Kuba | Komet | Liza McQuiston | mare |
| Highest Showjumping Yearling | 11 | 7.58 | Silver | Yearling | Show Jumping | Laura Harrison | Converdi | Verdi TN | Contido | Contikka | Trevor Harrison | mare |
| | 2 | 7.55 | Silver | 3yo | Dressage | Rebecca Vick | Primavera stream | Oasis mac | Voice | Gina | Mrs N Leer | mare |
It is a great pleasure to introduce our British Breeding Team at Easton College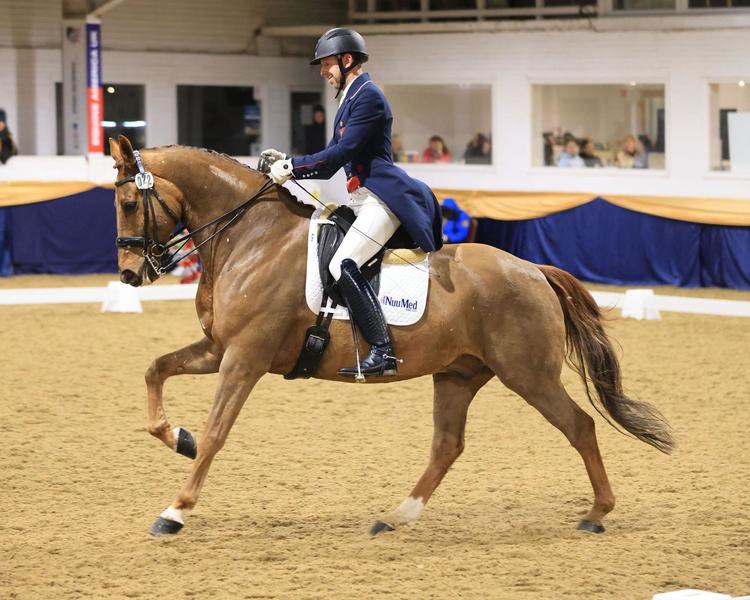 Dan Watson, Evaluator

"Having started my equestrian career as a teenager I devoted my life to breeding, training and competing. Having first worked for top breeding yards such as Catherston and Gronwohldhof, I started my own breeding program twenty years ago. I first competed for Great Britain as a Young Rider in 1997. My first Senior team appearance was in 2013 on the winning Nations Cup team in Rotterdam. Many more team appearances have occurred since then with some being on homebred Aster horses. I have trained more than twenty horses to Grand Prix level and had much success winning both Nationally and Internationally. The Aster Horses breeding program has grown in strength to strength, with our own International Grand Prix horses as well as our first homebred Licensed Stallion. It is a honour to be asked to become an evaluator for the Futurity and I look forward to seeing British Breeding strengthen over the coming years."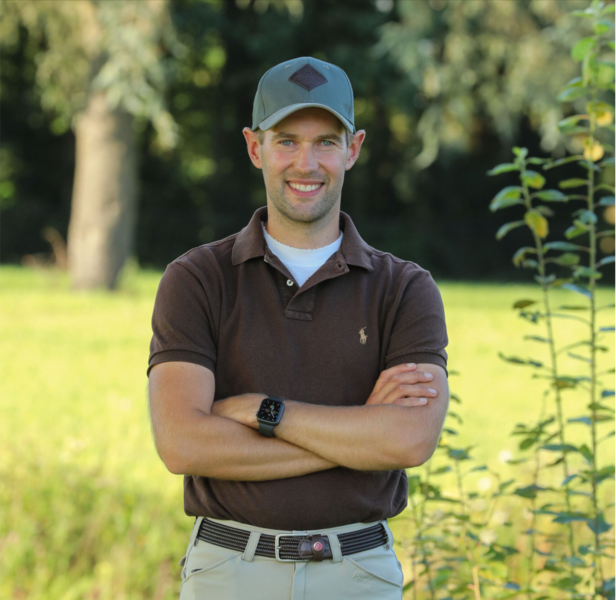 Robbert Ehrens, Evaluator
Robbert is passionate about breeding, an interest which he combines with valuable experience in the schooling and production of young horses up the levels.
Says Robbert:
"Together with my father Rob Ehrens I have a training and sport stable in Weert. I rode myself on the highest international level, but my main focus at the moment is the education of talented young jumping horses. I am also a trainer and like to help people to learn and get better in the sport. I am also a qualified level 5 coach with our Dutch National Federation."
"For me, to make internationally successful horses, everything has to come together, breeding, education and training. This is why I find the the British Breeding Futurity Project so interesting and look forward to coming to the UK."

Diana Verhulst, Veterinary Evaluator
Dian Verhulst DVM, CertEP, MRCVS is an Advanced Practitioner in Equine Practice and the Director of the Anchorage Barn Equine Clinic. She has over 30 years' experience as an equine vet, including a particular focus on equine reproduction and medicine. She obtained the Royal College of Veterinary Surgeons' Certificate in Equine Practice in 1998. Diana is an FEI permitted treating veterinarian, and regularly officiates at Fakenham Racecourse.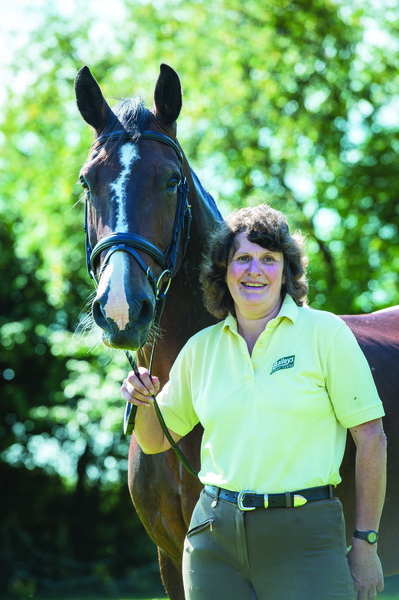 Liz Bulbrook, Nutritionist

Liz BSc (Hors) is Baileys Director of Nutrition and has been with Baileys for over 30 years. She is responsible for formulating the feeds. She takes great satisfaction from delivering the latest nutritional science in a feed that's practical for the owner and palatable and healthy for the welfare of the horse. Liz enjoys clinical and applied nutrition, with a particular interest in the correct feeding of broodmares and young horses from foal to full grown. Liz has had the pleasure of working in collaboration with the vets at the British Breeding Futurity progamme for several years now (both at the live and virtual events). She personally advises a number of leading thoroughbred studs and racing yards, helping plan the diets of youngstock that have gone on to become famous racehorses, including a multiple Arc de Triomphe winner.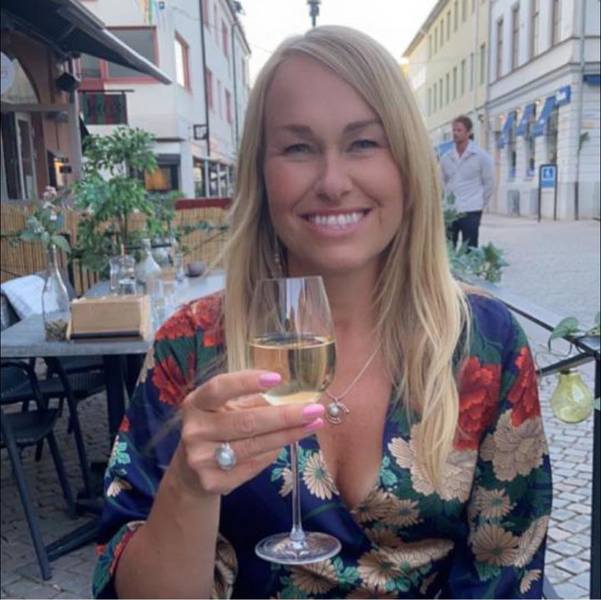 Anna Jerbo
Anna is passionate of breeding and reproduction of animals in general. She is a programme manager for a degree courses in Animal Studies and a lecturer. Over the years she has worked for AES and British Breeding and she has bred Warmblood horses and Welsh Mountain ponies on and off most her life, aiming to breed horses with correct conformation, healthy, good temperament and rideability.
Anna used to compete dressage to Advanced medium, but has not had a competition horse for some years and has focused on breeding of horses. She now has an exciting young horse Delatio-Walentino that she hopes will be her next competition horse.
Anna is originally from Sweden and has enjoyed becoming more and more involved in breeding in the UK and in supporting initiatives like the Futurity that bring together people from different studbooks and backgrounds. In Sweden, Anna has been trained in conformation assessment of Warmbloods and ponies and has continued the training to become a linear scorer with Futurity and AES.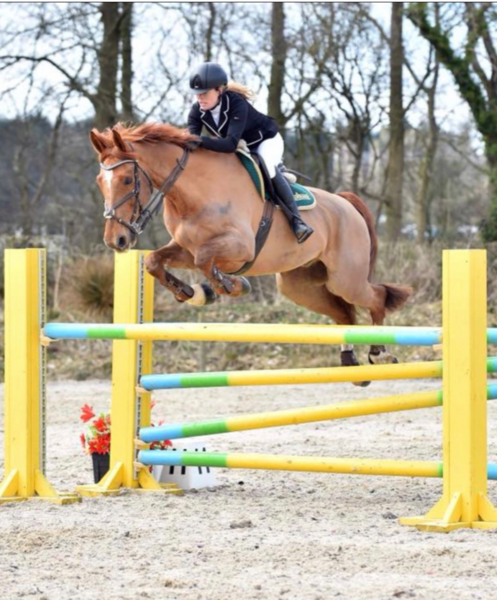 Lucy Simpson

Lucy's love for horses began at a very early age, she started riding and competing in show jumping at 4 years old and is still very successful. Upon leaving school Lucy has worked in the equine industry as an international groom and as a rider for many different show jumping yards including two Olympic riders.

At the age of eighteen she completed her BHS apprenticeship at the Royal Dick School of Veterinary Studies. Lucy developed a passion and aptitude for dressage through her mentor Sylvia Loch. Lucy trained with Monty Roberts in 2007 after receiving a scholarship from the legendary show jumper John Whitaker.

She is an experienced judge and show jumping rider. She runs her own Ladykirk House Stables in Scotland, where she offers livery, schooling and AI services and where she breeds show jumpers. She stands her own stallions, Harvard LS (Berlin x Quito de Baussy x Landgraf), Las Vegas (Berlin x Dutch Diamond) and Vivaldi de Ligny (Canturo x Watzmann x Sansibar).

She is a specialist linear scorer, having trained with the AES team and participated in WBFSH linear scoring seminars. She has judged all across Europe, as well as with the Futurity and the AES in the UK.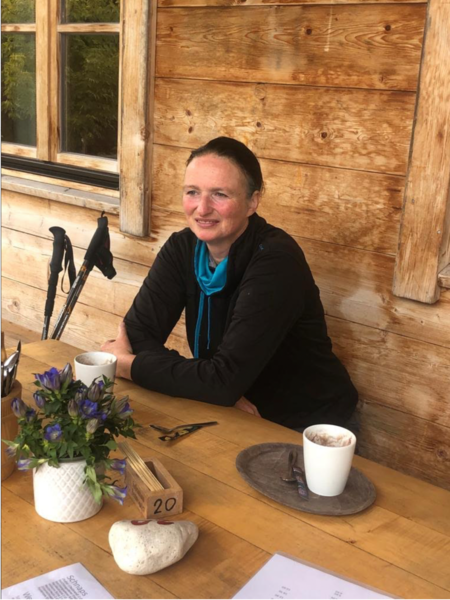 Sasha Whitaker
Sasha is an experienced BHSII and Centre 10 Advanced Coach with specialist skills in performance mindset. Sasha started breeding 4 years ago with the aim of producing a few high quality dressage horses for herself and more versatile all rounders for the riding club market.
Sasha joined the AES as an evaluator and regional representative and British Breeding as a linear scorer last year after completing her training the previous year. Her work has taken her across the UK as well we to Europe where she has judged foal and young horse classes.
"I enjoy understanding detail and as a new breeder I wanted to understand what makes a great horse, I volunteered for British Breeding and AES so I could learn more. This led to the offer to become a linear scorer. As a performance coach I enjoy supporting other people in their equestrian journey. The grading process can really help a breeder make informed choices so it's a perfect fit for me."