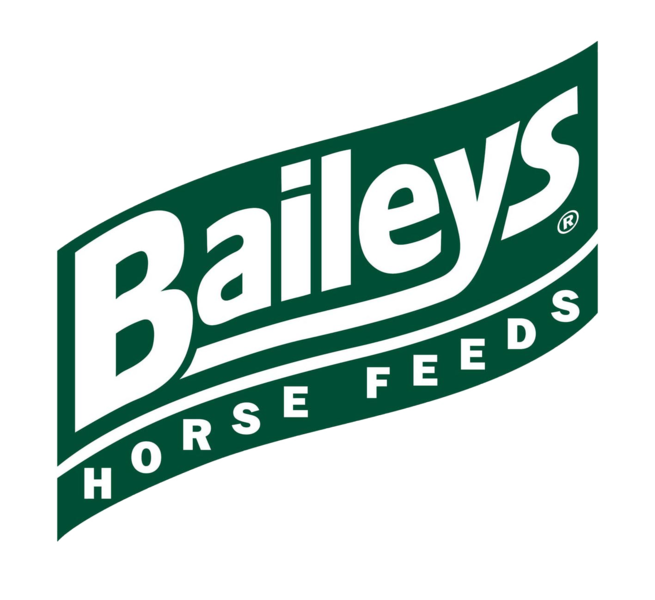 Due to the current National Lockdown situation likely to continue to the beginning of March, we have very sadly had to change our arrangements for this year's British Breeding Stallion Event, sponsored by Baileys Horse Feeds in association with Competition Stallions.
To maintain our dedication to British Breeders to provide this invaluable opportunity to see more of stallions available at stud for 2021 we have decided to run three separate Stallion webinar evenings; one for each discipline of stallions.
Eventing Stallions - Wednesday 10th February 2021 6-9.30pm

Showjumping Stallions – Wednesday 17th February 2021 6-9.30pm

Dressage Stallions – Wednesday 24th February 2021 6-9.30pm
Each webinar evening will be one week apart to allow for us to prepare thoroughly for each evening to bring the best service to both you, as stallion owners, and our breeders.
So, we have a new format detailed below and also the requirement for you to provide videos of your stallions at home or nearby arenas. We have good experience working with home produced videos during last year running the virtual futurity and also the Elite Futurity Auction online. We feel very confident we can produce a professional evening that will bring benefit to you for this year's breeding season.
Each webinar will be livestreamed via the British Breeding website, through the British Breeding facebook page and via the Clipmyhorse service allowing many viewers to access the Stallion evenings.
The Olympic disciplines have pledged their support in raising awareness of the Stallion evenings and we have a full range of press promotion going out with the new dates and timings.
How will viewers have details of the stallions they are viewing?
The Anglo European Studbook, British Breeding & Competition Stallions have come together to mail a copy of the February British Breeder magazine, that will have all the stallion evening catalogue entries included*, and a copy of the 2021 Competition Stallions Guide to their database of breeders, futurity entries, members and breeding contacts.
*Stallions entered later than the print deadline for the magazine will have their information listed on the British Breeding website only.
We will also supply other Breeders/Mare Owners with the magazine and Guide who register early for the Stallion evenings who are not already on the databases.
Of course, a full list of Stallions taking part will be available on the British Breeding website and the Competition Stallions websites.
How will my stallion slot work?
We have allocated each stallion 4minutes video time with a further 2mins for informal Q&A with the stallion owner/agent on the panel answering relevant questions that are asked by the viewers. These are screened so no unsuitable or irrelevant questions will be asked.
Each stallion owner/agent will be sent a zoom link to join the panel for the time their stallion is being shown. After that period you will leave the panel.
How do I prepare my video?
We will be having a standard layout for the start and end of each stallion video which we will add to your videos and for this we require:-
Landscape standing up image of your horse in the ratio of 16:9 (width to height)
Your stallion's full pedigree*
Your rates ie stud fees and rates*
Supply your stud logo or Stallion agent's logo if you want them featured on the intro and end of your video
*We already have these as they have been supplied on your booking form
What you include in your video is entirely up to you but we would advise you take this opportunity to provide some video of your stallion in his stable, being handled in hand to show his temperament. Walking up and down in hand to show his straightness of movement etc. You can provide loose video of free movement or loose jumping followed by ridden video. You can also include some video of your horse competing or his sire/dam competing if you so wish. This is an opportunity to show your stallion's 'whole picture' and not just competition videos.
Your video must not be longer than 4mins otherwise it WILL be edited as we will have a strict timing to keep the evening going.
Creation of your Final Video:
Some of you are well practised at using video software and will be happy to provide your own finished video. Please provide them as a .mp4 file and you can upload them when you finalise your entry through the British Breeding website. You can also make your entry and go back and upload your video a bit later for your convenience.
Other Services we can help with
Help with video editing:
We have a lot of experience creating final video edits and general editing. We are happy to provide this service. If you wish to use our editing facility please let us know through the online booking in the comments box or email jane@horseit.com.
The cost for this service is £50 + VAT.
Pedigree Search:
We will be providing a 4 generation pedigree at the beginning of each stallion's session but we are also able to provide a pedigree search where we will research the competition/breeding records of the immediate and back pedigree of your horse. If you wish to use our editing facility please let us know through the online booking in the comments box or email jane@horseit.com or Dr Eva-Maria Broomer at horsepowercreative@gmail.com to request this service .
The cost for this service is £50 + VAT.
CONFIRMING YOUR STALLION'S BOOKING AND DEADLINES
Many of you have already pre- booked your stallions into the stallion event and places will be given priority to these stallions but we do have the ability to run a few more stallions than at a physical event so we can take further bookings.
To confirm your stallion booking
We now need you to confirm your booking on the British Breeding website so that payment can be taken and you can upload your videos directly here. You can book in now and go back and upload your videos later on via My British Breeding.
To confirm your booking, click Enter this Event at the top of this page.
Please use the special requirements box to tell us if you would like to use the additional copy writing or video editing services, or contact Jane@horseit.com if you have any queries. If your horse is already in our database, please check the pedigree details. If you find any problems please contact us to make the amendments for you.
DEADLINES
Stallion entry: All Stallions must confirm their entry by 18th January
ANY Late entry stallions (subject to space availability) will not be included in the printed catalogue that is being mailed to the databases prior to the evenings
Video submission deadlines:
Eventing stallions
deadline for all completed video submissions is 3rd February
deadline for unedited video clips for our video creation service is 27th January
Showjumping stallions
deadline for all completed video submissions is 10th February
deadline for unedited video clips for our video creation service is 3rd February
Dressage stallions
deadline for all completed video submissions is 17th February
deadline for unedited video clips for our video creation service is 10th January
STALLION ENTRY COST
We have worked very hard to reduce the cost of the Stallion Webinar Events vs the live stallion event.
Usually, we would have venue costs, extra staff costs, insurance costs etc of running a live event which we will now not have. However, usually the majority of these costs are covered by the visitor ticket sales, stands and a portion of the stallion entries of which we won't have much of this.
We will also have the added cost of mailing the British Breeder magazine out, which includes every stallion listing, which is being mailed to a large bespoke mare owner/breeder group and to the previous Stallion event visitor list.
So, the cost is £150 + Vat per stallion