British Breeding Baileys Horse Feeds Equine Bridge for Showjumpers and Eventers
British Showjumping National Training Centre, Hothorpe, LE17 6QX
We are delighted to welcome the latest crop of British Breeding Baileys Horse Feeds Futurity Graduates from Eventing and Showjumping to join us for a tailored two-day training and evaluations programme, which will take place at the British Showjumping National Training Centre, at Hothorpe, from 28th-29th November.
The Equine Bridge Programme
Our Equine Bridge is open to 4-6year-old horses and ponies who have obtained a qualifying Gold score at the British Breeding Baileys Horse Feeds Futurity. This year only, we have also included the 7yos as we had to cancel the event in previous years due to covid restrictions. The event stretches over two days and is limited to only 10 candidates from each discipline, thus ensuring that each horse is evaluated with the attention to detail they deserve, and giving plenty of opportunity for feedback.
Day 1, 28th November 2022
1. Veterinary Evaluation
The evaluation by our senior veterinarian experts is a key component of the assessments. This autumn, we are delighted to welcome Ed Lyall, from Sussex Equine, who is well known and highly respected in the field. He will be supported by a team of professionals, including a nutritionist from Baileys Horse Feeds.
Says Baileys Horse Feeds Marketing Manager, Jane Buchan:
"We are delighted to support the British Breeding Baileys Horse Feeds Equine Bridge as part of our ongoing work with the British Breeding Futurity. Correct nutritional support is crucial in promoting long term soundness in our equine athletes. The Bridge provides an excellent opportunity for individual feedback and advice to enable these promising young horses to fulfil their potential."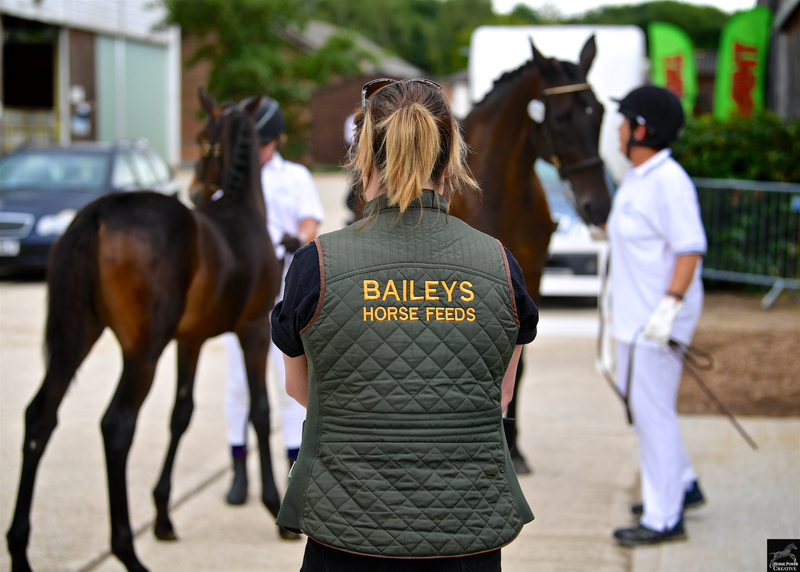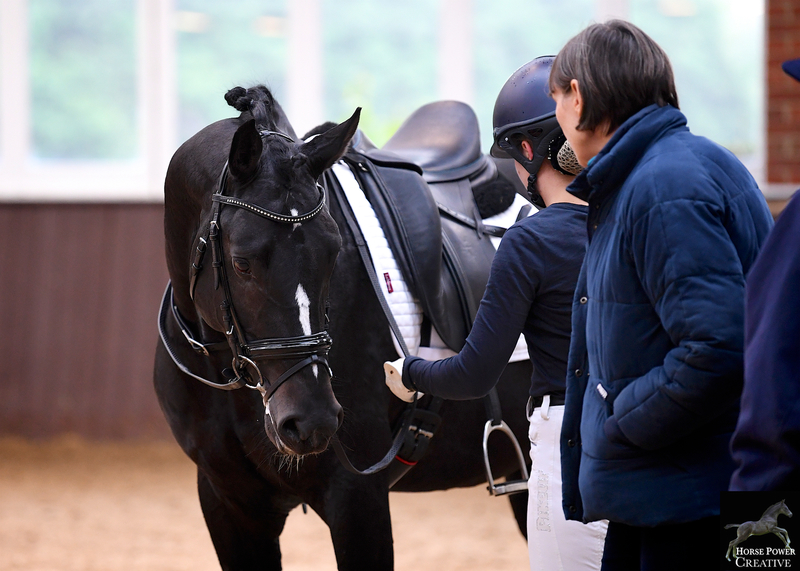 2. Training Sessions
Also on Day 1, each horse and rider combination will benefit from a 45 minute training session with our discipline experts, Carron Nicol for Showjumping and Darrell Scaife for Eventing.
Says British Breeding Director, Dr Eva-Maria Broomer:
"The training session with our highly experienced evaluators forms an important part of our Bridge programme by providing great feedback and development opportunities to our participants. It also encourages the horses who settle in at Hothorpe ahead of their final assessment on the second day. Our trainers value this opportunity to get a close insight into temperament and ability to learn, which will feed into the overall trainability score."

Day 2, 29th November 2022
3. Assessment
The final assessment is reserved for the second day. Every horse will be presented on the flat and over a course of fences with their own rider, followed by our test rider. The purpose of the test rider is to provide valuable feedback to the evaluators about the rideability of the horses and to create a "level playing field" to assist in the assessment.
Says Darrell Scaife from British Eventing:
"It is always very useful and interesting to see our young Bridge horses with a test rider. We can learn a lot from watching a horse adapt to a different rider, and the rider's insight, gained from having actually experienced the horse under saddle, is invaluable to us."
4. Awards and Prizes
The successful eventers and showjumpers will also be rewarded with a great range of prizes, including our coveted £1000 Training Bursary each for the highest scoring showjumper and Eventer overall. The eventing prize is generously supported by the Tim Holderness-Roddam Memorial Fund, set up in memory of Tim who had, throughout his life, been an ardent supporter of British breeding and British Eventing and a great friend to our organisation.
Additionally, the top scorers in each age group will receive a year's free membership with British Showjumping and British Eventing, as well as a special numnah to mark their achievement.
We are very grateful to British Showjumping and British Eventing for their kind support.
The entire Bridge event can be watched live on ClipMyHorse.tv, and visitors are also warmly welcome to come and watch in person!