The 2019 Event will take place at Addington Manor Equestrian Centre on

Saturday 16th March

and will start at 10am. Stables will be open from Lunchtime.
The British Breeding Stallion Event is a highly popular event that allows you to come and see some of the great stallions standing in this country. It offers a vibrant mix of established household names, as well as some up-and-coming talent, and with a busy trade stand area, it makes for a great day out for the whole family. We particularly encourage you to come and meet the stallions and their owners in the stable, so you can really get to know them. The stallion event is a great way to start the breeding season and catch up with old friends, (of the two- and four-legged variety) and make some new ones, too!
Competition Stallions has joined forces with British Breeding to bring you the Event for 2019. The Competition Stallions Guide is handed out Free of Charge at the Event to all visitors to give detailed supporting information on Graded, Licensed and Approved Stallions standing at stud for 2019.
British Breeding would like to thank its supporters including; Baileys Horse Feeds, Competition Stallions, Anglo European Studbook and B&W Equine vets without whom this Event would not be able to take place. British Breeding would also like to give special thanks to Addington Manor Equestrian Centre, Chris Parker & his team for hosting the Event.
In Light of the recent Equine Flu Outbreak we are taking the biosecurity of the Event very seriously to reduce any risk to all visitors and stallions alike.
B & W Equine Vets are very kindly providing full veterinary support to the Event to aid with the biosecurity , the health and the welfare of the Stallions. Can we please ask all visitors to the Event to come in clean clothes and boots to help support us in providing a healthy environment to keep all horses free from risk.
---
STOP PRESS.... please note there may be slight changes to some stallion orders so please check this page on Thursday 14th March for the finalised running order.
STALLION EVENT - GATE OPENS AT 9.30am
THE DAY STARTS WITH THE SHOWJUMPING STALLIONS
10am FIRST STALLION IN THE WARM UP AREA
10.30am FIRST STALLION IN THE ADDINGTON INTERNATIONAL ARENA
10.30am ENVOY MERELSNEST
10.35 KILLOUR STAR
10.40 CHALLENGE
10.45 JONAGOLD
10.50 ARKO III
10.55 BALOU FOR PLEASURE
11.00 FABRICE VAN OVERIS
11.05 NOBLE WARRIOR
11.10 EL THUDER
11.15 HEADHUNTER II
11.20 RASPUTIN
11.25 CHELLO III VDL
11.30 DOUBLE PLEASURE
11.35 JE T'AIME FLAMENCO
11.40 KIPPURE LANCELOT
11.45 REXTER D'OR
11.50 HOCUS POCUS
11.55 KLARIS GIDDY-UP with Sussex Caretino & Caretino Glory

EVENTING STALLIONS

12.00 BRITANNIA'S MAIL
12.05 JONKERS METYO
12.10 ASHWEY LAURENZO
12.15 LEPRINCE DES BOIS
12.20 MYSPIRES REVOLUTION
12.25 BARROWBY LORD DARCY
12.30 TIGER ATTACK

12.35 - 13.30 LUNCH BREAK AND STABLES OPEN TO PUBLIC
13.35 PARADE OF CHAMPIONS
13.45 EVENTING STALLIONS CONTD
13.45 BRECHFA BRYNACH
13.50 CWMESGAIR FLASH HARRY
13.55 H-EKWADOR
14.00 SIR SHUTTERFLY
14.05 SPRING'S SPIRIT
14.10 SULA BLUE
14.15 TAJRAASI
14.20 TOMATILLO
14.25 WELTON DOUBLE CRACKER
14.30 OPPOSITION BOMBSHELL with Catherston Oakley
14.35 EDOBANTOS
14.40 TIMOLIN
14.45 VINCENT II
14.50 FUTURE PROPHECY
14.55 FUTURE GRAVITAS
15.00 FUTURE GUILTY PLEASURE
15.05 TRIBUTE TO RAMIRO B
Short break while the Arena is prepared for Dressage
15.30 DRESSAGE STALLIONS START
15.30 TIMOLIN
15.35 WOODLANDER DOUBLE BUBBLE
15.40 SAMBA HIT III
15.45 INTEGRO
15.50 VOLATIS DEFIANT
15.55 CRAIG
16.00 DUKE OF DEERLEAP
16.05 DON DANTE
16.10 HOLME PARK KOBALT
16.15 JAMES BOND
16.20 DIAMOND CUT II
16.25 WAVAVOOM
16.30 PALOUSA SAN SEBASTIAN
16.35 BRANDUARDI
16.40 KL MAC
16.45 FRANZ FERDINAND
16.50 KAISERDOM
16.55 FHS DIAMOND IN THE ROUGH
17.00 OLIVER
17.05 MULTICOUTURE
17.10 GREENLANES JESTER
17.15 WOODLANDER SUMMERTIME BLUES
17.20 WASHINGTON DC
17.25 CHARTSTURMER WE
17.30 DARK KNIGHT
17.35 WOODLANDER SIR GORGEOUS
17.40 MYSPIRES FIDER HIT
17.45 WOODLANDER WILD CHILD
17.50 DANKESCHON
TRADESTANDS - PLEASE TAKE SOME TIME TO VISIT THE TRADESTANDS TO DISCUSS YOUR 2019 BREEDING REQUIREMENTS

ANGLO EUROPEAN STUDBOOK
B & W EQUINE and WILLESLEY STUD
BAILEYS HORSE FEEDS
BRITISH HANOVERIAN HORSE SOCIETY
BOLESWORTH INTERNATIONAL
BRITISH BREEDING
CLEMENTS EQUINE & ROSSDALES
ELITE FOAL TOUR & EQUUS VETS
ELITE STALLIONS
eVET and CHILTERN EQUINE
PROTEXIN
ROYAL EQUESTRIAN
SCIENTIFEQ
SPORTS HORSE GB STUDBOOK
SPORT PONY STUDBOOK SOCIETY
STALLIONS AI
TOMLINSON EQUINE
TOWCESTER EQUINE VETS
TWEMLOWS STUD
WEST KINGTON STUD
WOODLANDER STUD
---
Tickets are still available:-
Pre-booked tickets for General Admission cost £15 per person and will include a copy of British Breeder Magazine/Event Programme, Competition Stallions Guide 2019, access to the event, trade stands and stables area. Admission on the door £20.
VIP Tickets

LAST FEW REMAINING

cost £45 per person and will include a copy of British Breeder Magazine/Event Programme, Competition Stallions Guide 2019, access to the event, trade stands and stables area PLUS access to the VIP area overlooking the main arena, morning coffee on arrival, 2-course roast carvery lunch and afternoon tea.
Juniors 14 yrs and under and accompanied by an adult with a valid ticket for the event are admitted free.
IF YOU HAVE ANY QUERIES WITH TICKETS CAN YOU PLEASE CALL THE OFFICE ON 01903 891637 or email

info@british-breeding.com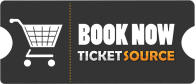 ---