FORTHCOMING WEBINARS
Welcome to the British Breeding Webinar series. We aim to bring you informative and entertaining programmes covering a range of topics that are of interest to breeders, horse owners and riders.
If you are looking for Webinar recordings - these are now on a separate page. Please visit WEBINARS - WATCH AGAIN
---
Equine Herpes Virus - The Risk Has Not Gone Away
Wednesday 19th January, 7pm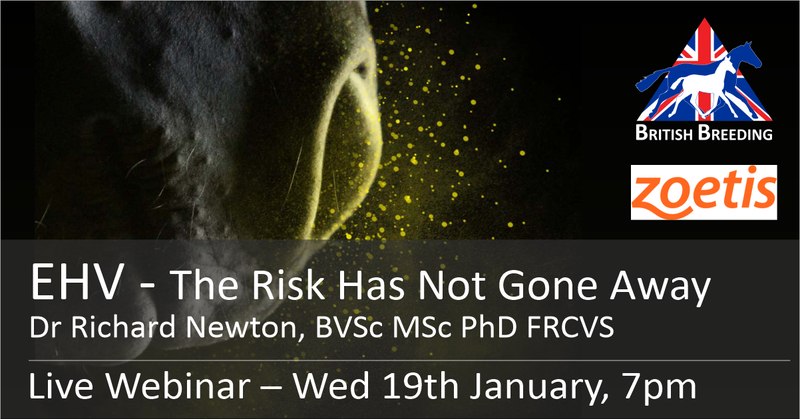 Just because EHV is no longer making equestrian news headlines, the risk hasn't gone away. The outbreak In Valencia last year may now be slipping to the back of everyone's minds, but now is exactly the time owners should be making sure their biosecurity protocols are up to date.

We are delighted to welcome Dr Richard Newton, BVSc MSc PhD FRCVS to give us his expert insight into this horrible disease and how we can protect our breeding stock.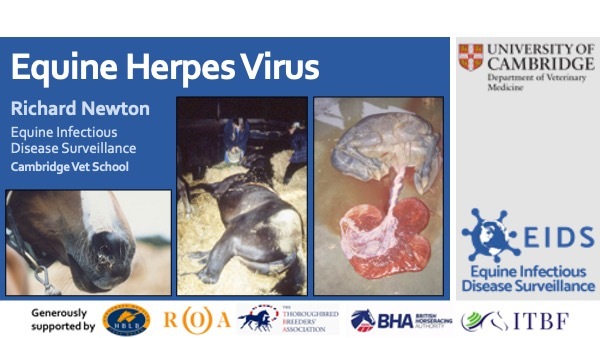 After several years in general mixed practice Richard joined the Animal Health Trust, based near Newmarket, Suffolk, the headquarters of British racing, where he acquired a breadth of experience in the epidemiology, surveillance and control of a range of equine infectious diseases, including influenza, strangles and equine herpesvirus. He was the Director of Epidemiology and Disease Surveillance and Acting Director of Research at the Trust when it closed in July 2020. Richard and his immediate team have been retained by the UK Thoroughbred racing and breeding industry and since November 2021 are based in the Department of Veterinary Medicine at the University of Cambridge. They continue to provide global disease surveillance and advice on disease prevention strategies and management of outbreaks. More recently he has been working as part of the International Equestrian Federation (FEI) Veterinary Epidemiology Working Group, advising the FEI on outbreak management and return to competition following a large outbreak of EHV-1 neurological disease affecting horses attending showjumping events in Spain and Portugal in February and March 2021.
Richard will give us an overview of this disease and what we need to think about, including codes of practice and sources of further information.

This is a horrible disease for breeders and this webinar will provide important information to help breeders avoid infection. A Q&A session at the end of the evening will provide an opportunity to have your questions answered.

---