The Equine Bridge is a highly important initiative for British Breeding, supporting horses and their owners as they move from Futurity into the sport and crucial to forging stronger links between breeders and riders, and, of course, the sport. We will be re-launching a revitalised and much enhanced programme in 2019, working closely with the Olympic disciplines. Our Motto is: British Riders on British Horses!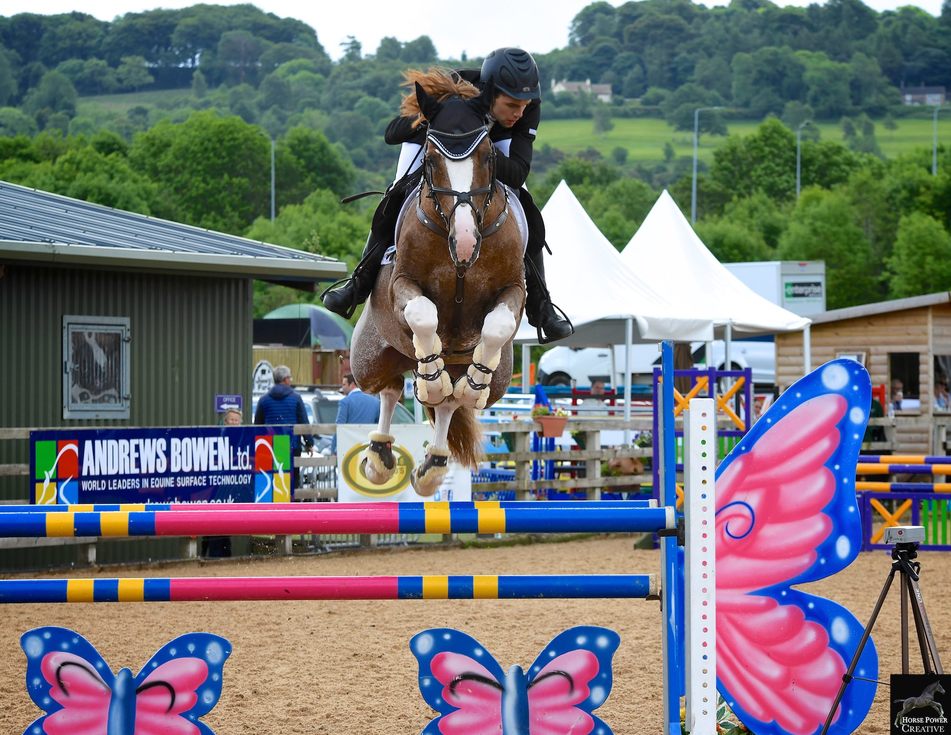 EQUINE BRIDGE RELAUNCH ANNOUNCED FOR 2019
We are delighted to announce the re-launch of the newly enhanced British Breeding Equine Bridge, in association with British Showjumping, British Dressage and British Eventing. The aim of the Bridge is to facilitate the development of young horses which we have identified through the Futurity series and provide a transition into the sport. It is a programme designed to bring together breeders, trainers, riders and owners to support the very best British bred horses on their journey into the sport and to achieve the ultimate goal of seeing more British riders on British horses representing their country at international level. The first new Equine Bridge event will take place on 14th and 15th October this year at Addington EC in Buckinghamshire, and is for horses and ponies aged four to six years that have qualified via the British Breeding Baileys Horse Feeds Futurity Evaluations.
CEO of British Showjumping, Iain Graham explains the vision behind the new format:
"We have re-designed the Equine Bridge to offer more opportunities for all stakeholders in the industry, from the breeders who need recognition and feedback, as well as the opportunity to place their horses and ponies in competent hands to enable them to achieve their potential, to our riders and owners, who need to find youngsters with the talent to go all the way to the top."
The October Equine Bridge event will offer activities for ridden four to six-year-old horses and ponies for the disciplines of eventing, dressage, showjumping and endurance. The event is designed to encourage networking between breeders, trainers and riders to and encourage investors and new owners into the market by offering information and seminars on management, insurance and syndicate opportunities, plus a showcasing opportunity for unridden horses and ponies at three to four years of age.
British Breeding Director, Rachael Holdsworth, says, "We listened to potential buyers of young horses who told us that they would like to be able to see a range of high quality young horses and ponies in one place and who want better information about the future prospects of their investment. The Equine Bridge is ideally placed to showcase the very best of British bred youngstock while also providing objective and trustworthy information."
The ridden Bridge horses will undergo a two day evaluation programme designed to provide helpful support and feedback, as well as an objective and detailed assessment. It will include a detailed veterinary inspection of correctness of conformation and soundness and nutritional, saddlery and farriery advice from industry experts. The horses and ponies will be observed by a team of three internationally renowned judges over both days. On day 1, the participants will receive training under their usual rider with senior discipline trainers. Our evaluators will observe the training sessions and will be able to see how the horses respond to the training input.
Senior British Breeding Evaluator Rik van Miert explains:
"When we are looking at young horses we are interested in finding out how they learn and that is something we can observe in a training session."
Then on day 2, the horses will be presented again under saddle, first with their own rider, and then with one of the disciplines' test riders who will contribute to the feedback.
In the evening of day one we will also put on a showcase for the unridden futurity graduates who are not yet ready to be presented under saddle. We are inviting industry experts to talk about opportunities to make the sport more accessible to riders, owners and breeders such as syndicates and loan schemes. We have some very talented young riders who don't have the ready cash to buy the best horses, and we have the situation where we have wonderful British bred horses and breeders who don't have the money to pay for their training. It's about bringing those two groups together and finding mutually beneficial solutions.
As well as recognition for having completed the Bridge assessment, British Breeding and the Olympic Disciplines are working together to provide an attractive range of benefits, from reductions on membership and entry fees, to access to further opportunities designed to offer incentives and support.
CEO of British Dressage, Jason Brautigam, says, "Our vision for the Equine Bridge is to create an ongoing programme of support and opportunities. The October event is an important start to a range of activities designed to get the very best British bred horses out there representing their country. We will continue to monitor the progress of all Bridge candidates and offer incentives and support where it is needed. We are particularly interested in ways in which we can provide better information about and accessibility to young horse classes, at national level, as well as for the world breeding championships."
The aim of the Bridge is ultimately to identify a suitable pathway and destination for a particular horse (and rider) and supply the support relevant to that. Different horses will need different support measures to facilitate their journey into the sport, and with that in mind we are designing a wide range of benefits, including a Bridge Showcase at the Stallion Show at Addington and features in British Breeder Magazine. Other support structures we are designing focus on accessibility and include advice and practical help with syndicates and loan arrangements to help match up talented riders with talented horses and allow new investors to come into the sport and enjoy owning a share in a promising young horse.
Dr Eva-Maria Broomer explains:
"We can identify different pathways and different end destinations for different horses. For example, some horse will be suited to (or their riders want to take them down) the young horse classes route, others are more focused on the long term goal of Grand Prix. The Bridge is very much about having an individual conversation about each horse or pony and bringing together breeders, riders, investors and trainers to facilitate that. The October Bridge event is the start of that conversation."

Recruitment to the Equine Bridge takes place via the British Breeding Baileys Horse Feeds Futurity programme. From the pool of past Futurity entries, those who achieved a score of 8.5 or above as 3-year-olds and who are aged between 4 and 6 this year are already qualified to go forward for the Bridge programme. Additional qualifying opportunities have also been implemented for this summer.
British Breeding Director Sacha Shaw explains; "To provide a smooth transition for young horses and ponies into the Equine Bridge programme, we have taken significant steps to enhance the qualifying process via the Futurity Evaluations. This year, for the first time, we are running separate Futurity assessment days for 3 to 5 year olds, which will enable us to optimise the evaluations for this age group. In addition to the 3-year-old horses and ponies, we are inviting older candidates of 4 and 5 years old to come forward, thus providing the opportunity for them to qualify for the Equine Bridge".
These evaluations are open to any horse that meets the criteria for being British bred. For 2019, there are four Equine Bridge qualifying opportunities across the country: 29th July at Richmond EC in Yorkshire, 28th August at Catherston Stud in Hampshire, 1st September at Drumcarrow in Scotland, and 21 September at Solihull in the Midlands. To book, go to: https://british-breeding.com/futurity/2019-events
Three-year-old entrants are to be presented in hand and loose, and will benefit from a new arena layout designed to eliminate tension and give youngstock a good experience. Five-year-old entrants will be presented under saddle to show some basic work appropriate for their age, as well as without tack for their conformation assessment. Four-year-old entrants will have a choice of being presented loose and in hand or under saddle.
The overall aim of the new assessment structure is to facilitate the transition of the young horses from the futurity programme into the bridge and to provide support, so riders and breeders feel confident about the expectations of the Bridge and can prepare their young horses and ponies effectively. The format is designed to give the horses a good experience and give the owners useful feedback that will help them prepare their horses for the next stage. To find out more about the 3-5yo qualifiers go to https://british-breeding.com/futurity/3-5-year-olds-futurity-assessments
British Breeding Director Jane Marson summarises the importance of the Bridge Programme to the philosophy of British Breeding:
"The bridge is a lynchpin to the entire futury programme. We are passionate about offering breeders feedback on their stock so they can improve their breeding decisions, and it is important to us that the ultimate benefit of the futurity programme is to serve the sport. We need to find the best talented horses that can represent their country at international level and we need to offer a pathway for them. Relaunching the bridge was vital to the entire philosophy behind the futurity programme. The way to improve British breeding is by creating a better relationship between breeding and the sport. We are breeding very good horses but there is a shortage of performance horses at the top end. There's obviously a link missing somewhere and we want to provide that link and break down barriers."